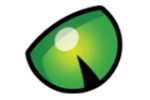 Catseye Techology
Catseye has fundamentally enhanced CleverTech.
From building our warehouse platform to our point of sale system.
They have built software that bridges the needs of our executives, technicians, bookkeepers and to our customers.
Catseye builds solutions to help business owners be exactly that.
We're so grateful to have them as our partners in this forever changing online landscape.